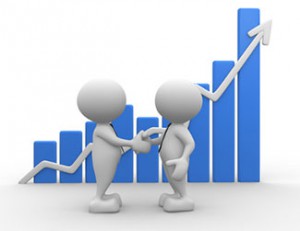 Internet marketing or online marketing as it is sometimes called is basically the promotion and marketing of products or services which is carried out purely on the Internet or World Wide Web. In the early days, Internet marketing consisted of little more than placement of banner ads on websites but today there are many different Internet marketing strategies which can be employed and these can vary from pay per click advertising (PPC) cost per impression advertising (CPI) e-mail marketing and search engine optimisation (SEO)
Probably the most important currently employed Internet marketing tactic is that of utilising social media marketing using sites such as Facebook and others.
Why is internet marketing so important?
Regardless of the physical location of your business or service, the Internet can bring potentially millions of customers straight to your 'door'. These customers are not just random browsers but due to the search process they are highly targeted precisely to your product or service. In many ways this could be viewed as the 'Holy Grail' of marketing. This same search process ensures that this Internet marketing is extremely cost-effective when compared to most other advertising in that there is little wastage ie. it is not like placing an advertisement in a magazine and just hoping that people will notice it!
In addition another huge advantage of Internet marketing is that using various web analytics tools, it is really easy to analyse the effectiveness of your Internet marketing campaigns allowing you to 'tweak' the said campaign if it isn't initially effective until you find the right marketing plan.
The aims of internet marketing
Essentially, internet marketing will perform one or more of the following via the Internet:
Publicise and promote a company, its brand, products or services on the Internet – get your message out to the world!
Enable market research and gather statistics about the nature (needs, preferences, demographics, etc.) of existing and prospective customers.
Sell products, services and even advertising space whether B2B or B2C.


The Building Bricks of Internet Marketing
Once your website is up and running, here is a summary of the methods which you can choose to employ in the promotion of your company or brand:
Search Engine Marketing (SEM) which is basically marketing your website through search engines is one of the mainstays of internet marketing. This can be done via two different methods: search engine optimisation (SEO) and search engine ads. Optimising for search engines is a process by which companies will employ various SEO techniques to boost visitors to websites by achieving high placement in the main search engine results (SERPS), especially Google, for relevant keywords.
Search Engine Advertising is placing various pay per click (PPC) or cost per impression (CPI) adverts on search engines. It also includes paying for listings on various important directories, usually industry specific ones.
Email marketing can be a valuable part of Internet marketing – if it is conducted properly and within GDPR guidelines. For some businesses it can be a way to disseminate information about a product or service or get valuable feedback from customers. Today, with GDPR compliance issues, most businesses use a marketing platform to email their client or Newsletter database. Amongst the many options, one of the most popular is MailChimp.
Social Media Marketing is considered to be the most powerful development in Internet marketing in today's world. It basically entails the use of social networking and social bookmarking sites such as Facebook, Pinterest, Twitter, Tumblr, LinkedIn, Instagram and others to pull in traffic and find potential new customers. It also provides a great opportunity to communicate with existing customers.