At the start of a web design project, it is important to adhere to a tried and tested method of appraising a client's needs. Obviously, the main aim of getting a web design specialist involved is so that they can generate a web presence with visual impact along with lead generating profitability. However, even the most stunning design should only be the starting point! An effective website should be a carefully crafted blend of creativity along with meticulous adherence to best practices (responsive design, security etc). Web design at this level can turn a casual browser into a buyer.
T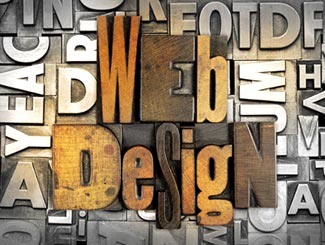 he Creative Process
We have always endeavoured to understand what a client wants to achieve with a website. So, the first part of the web design process is to listen to the client, very carefully. It is important to understand their objectives, targest and potential audience, their business or products, their competitors and much more. Before the creative process begins, it is also good to discuss options of Internet marketing as this will have a bearing on how the site is built.
Man versus Machine?
What has become much more of a challenge in recent years is striking an effective balance between a site which ranks well on top search engines and as such is friendly to search engine 'bots' or 'spiders' and the needs of the people who will experience the site in a very different and human way. The needs of these two visitors can often be completely different and the art of effective web design is to understand this and provide the correct experience for both. We have specialised in websites that both rank well on search engines and provide a positive human experience.
Who should build your website?
Someone that listens closely to your ideas. It can be difficult for a client to communicate ideas and aims, so this is a very important part of the process. In addition, you should expect open and honest answers to any questions you might have.
Search engine optimisation
Our designs have always been created in such a way as to incorporate SEO best practices, if required, into the structure and build.
Content management
Any content management systems integrated into a website should be easy to work with, whether in an open source project or a completely customised system. We have built both from scratch.
Expert copywriting
We have had many years of experience in writing copy for websites and blogs. All copy should be focused, to the point, persuasive, completely relevant and likely to lead to more business as well as being optimised for search engines.
Landing pages
When a client's marketing budget includes e-mail marketing or pay–per–click campaigns, it is good to have highly effective landing pages integrated into a website.
E-Commerce
An ecommerce solution can seem complex but a good web designer will ensure the process is straightforward. An online store should be easy to buy from. This might sound strange but most people have found online shopping to be difficult and confusing at some point! An online store should be both easy to manage for the client as well as being easy for the consumer to navigate and buy from.
Track record
Web design achievements speak for themselves. Please visit the web design portfolio page for a look at some of our work for companies in the past. You can also check out the testimonials page.