Currently Facebook is the largest social networking site in the world. It can be an invaluable help in building customer relationships and marketing a business or product on the web.
Why use Facebook?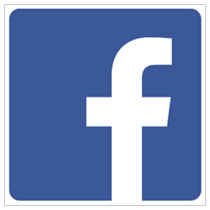 Facebook is particularly effective at creating a buzz.  This Facebook page about ice cream recipes is a great example of just how many of the social media platform's users love of ice cream. Facebook can also be highly effective for generating leads and even for selling directly. Many businesses use Facebook for a variety of reasons which can include extending brand awareness and building customer relationships. We can advise you on how Facebook can benefit your business and also what kind of activities will help your marketing on the web.
Our approach to marketing on Facebook
We realise that every client business is unique and accordingly any effective campaign utilising Facebook will need to be customised specifically to the needs of our client. It really depends on you and your company's targets and objectives. We will make sure that we understand these first before giving you solid advice on how best to utilise this powerful social media platform.
Marketing services on Facebook
Many web savvy people claim to understand Facebook and, moreover, that they are experts in the use of Facebook. A lot of this comes from the fact that just about everyone knows someone or the son or daughter of someone who uses Facebook all the time. We have often heard from new clients that they have tried using Facebook but it wasn't really effective. Whether they have used Facebook to best advantage however may be a different matter! We work on a daily basis with Facebook ourselves but naturally our use of it is inevitably guided by our knowledge of best web practices and search engine optimisation which leads to a far more effective usage of this valuable tool. We can advise on a variety of issues relating to Facebook including optimisation and community building as well as Facebook ads management.