At the start of 2018 we discussed the top global companies and measured the source of their core business. Being involved in web design and internet marketing, we have a natural interest in the activities of Google, which was number 3 in the list. So we took a look at its primary revenue stream – advertising. With Google being the focus of the article we then asked how and where they might expand their business activities. Artificial Intelligence was the obvious answer – aka Google Brain and its deep learning agenda. Google have openly declared for some time that their mission is to use AI in order to "organize the world's information and make it universally accessible and useful".
As we approach the end of the year, is AI still as important to Google? Yes, of course it is. However, a recent news story makes it clear that Google's "mission" is not just about accessibility of information. The corporation has been busy trying to grab a piece of another market – banking. Developing revenue streams outside of advertising, they might argue, is vital to being able to continue funding projects like Google Brain. That makes good business sense but given how the mainstream banks, WorldPay and PayPal are all vying for business, how can Google think it's a feasible option? After all, Google already has the Google Pay digital wallet which allows its users to store their card details in order to make payments in-store, online or in-app.
E-Money Licensing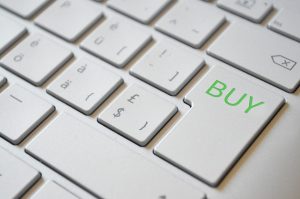 E-money licensing is the answer. With an e-money licence Google's ability to provide financial services will get a big boost and, according to Bloomberg, Google's subsidiary Google Payment has  just been granted such a licence – by Lithuania.
Google is by no means the first to go down this route. In fact, they seem to be a little slow off the mark given that Bloomberg reports Facebook as having had their licence granted by Ireland back in 2016. Amazon Payments is also understood to be in the mix with a permit granted by Luxembourg.
So what does this all mean?
Well, here is what it will not mean – Google will not be able to enter the banking world fully with core banking services such as loans, mortgages etc. At least that is the case initially.
What it will mean is that Google will be allowed to process payments, issue electronic money and manage electronic money wallets.
One thing is clear, an e-money licence is a first step in a direction that could lead to fully fledged banking services in the future. Google will no doubt see how it goes but they could ultimately step up a level at some point. If that happens, who knows, we could see first-time buyers getting a Google mortgage or a Google loan to buy a second car!
As 2019 is ushered in, it will be interesting to see what happens within the banking sector. The big tech companies have clearly started their challenge to the traditional banking world as we know it. In a recent statement, the head of the BIS (which acts for several central banks) warned of this challenge. His concern comes from the advantage that he believes the big techs have over regular banks – the combination of technology expertise with a wealth of data on customers' transactional activity. A powerful combination indeed!
If you want to learn more about e-money licensing there is a range of informative websites including, but by no means limited to, the following:
What is the E-money licence?
E money – EU rules foster competition and innovation in e-money services
E money directive (Wikipedia)
Images used in this post courtesy of Pixabay